Arch Inc. (hereinafter referred to as "Arch") and Noriaki Morio, co-founder and director of Arch Inc., established TOONWORKS Co.,Ltd. (hereinafter referred to as "TOONWORKS") on August 5, 2021, with the main business of producing webtoons. We have received investment from Akatsuki Inc. (Head Office: Shinagawa-ku, Tokyo / CEO: Tetsuro Kouda, hereinafter "Akatsuki"). In addition, Hideto Ando, General Manager of Akatsuki Business Development Office, has been appointed as Director.
 Based on our know-how in IP, animation, and game production, TOONWORKS will create numerous works that can be enjoyed through the unique webtoon style and will strive to play a role in the ever-growing webtoon market.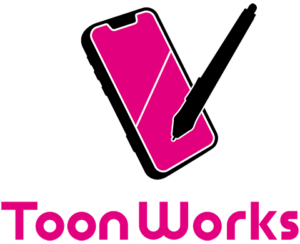 ■Background and purpose of establishment
 Arch provided IP and animation production from various angles with the hopes of becoming "a gate to a new era" for all those involved in relative industries of IP productions.
 In this context, we felt that the webtoon market, which has been gaining momentum in recent years, has the potential to become an indispensable form of expression for the content industry in the future. Therefore, we have decided that it is more important than ever to build a system for webtoon producing and production, why we establish a new company that will mainly handle these tasks.
 We hope to provide you with wonderful works through the power of "producing" that we have cultivated over the years.
 Please look forward to the future activities of TOONWORKS.
■About TOONWORKS
 TOONWORKS was established with the aim of providing content that can be conveyed to a wider audience. As leisure time increases due to changes in society, content is becoming more fragmented and at the same time more concentrated on large content. With the establishment of a webtoon company, we grab the opportunity to create high quality webtoon content that has never been done before.
 At the same time, the way we work, our values, and our sense of ethics are changing dramatically. We will continue to provide new values to our staff, creators, users, and society through our content and new company.
■Information about TOONWORKS
Trade name: TOONWORKS Co.,Ltd.
CEO: Noriaki Morio
Location: 〒151-0053, 1-6-12 Yoyogi, Shibuya-ku, MF BLDG. 5F, Tokyo
※For the time being, we will be working online.
Establishment: August, 2021
Business: Webtoon production, planning and producing, etc.
Capital: 55 million (including capital reserve)
URL: https://www.toonworks.co.jp/ (Japanese Only)
■CEO: Noriaki Morio CV
Joined a mobile contents company in 2005 and launched Open Social business.
Founded Applica Inc. in 2010 as CEO. He quit in 2014. In the same year he became CEO of Mustache Inc.
Formed Arch Inc. in 2017, taking office as director.
With his experience in game producing, he is director of several companies and working as producer, corporate planner, contents and system developer, international business developer and many more. His main field is the entertainment business.
■We are hiring production staff
 Although it is a newly established company, TOONWORKS has many works waiting to be webtooned.
 Why don't you work with us to create such a work?
 Job Categories: Producer, production staff (drawing/painting/background/finishing)
 For more information about the application process, please click here: https://www.toonworks.co.jp/recruit (Japanese Only)
■About Webtoons
 Webtoons are full-color, vertically scrolling comics. The word is a combination of the words "Web" (meaning "Internet") and "Cartoon" (meaning "comics" or "animation").
 Optimized for viewing on smartphones by allowing vertical scrolling, webtoons are widely deployed in Japan, China, Southeast Asia, India, the United States, and Europe.
■About Akatsuki
https://aktsk.jp/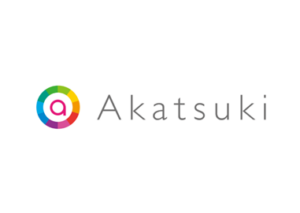 Akatsuki is in entertainment. Our mission is "Entertain the world. Resonate with creators," and our business is producing intellectual property (IP) with focus on games. We value humility, respect, and trust (HRT), and we delight in rising to challenges, learning all we can, and inspiring awe with everything we do. This enables us to develop and host games with a deep appreciation of their worldviews, create original IP, and provide IP value-enhancing solutions. After all, we're most of all committed to delivering entertainment that will rock people around the world.
CEO Tetsuro Koda
Established June 2010
Address
Head Office
Oak Meguro 8F, Kamiosaki 2-13-30
Shinagawa-ku, Tokyo, Japan
Business Game Business, IP Business
■About ARCH
https://archinc.jp
 Company founded in 2017 with main business in IP and animation production. Animation, project development and production as well as IP production for app games are at the core of its business. It provides projects using latest technology and stepping out of the boundaries of business.
 Main works are the animation film "Promare" (PR, Producing), the web animation "Miru Tights" (Producing), the "Jujutsu Kaisen" Great Territorial Expansion Campaign (Planning and Producing) and the production of the animation film "The Journey", a cooperation between the Saudi Arabian contents company Manga Productions and Toei Animation.
Contact us: info@archinc.jp
Arch Inc. President & Representative Director Tetsushi Suzuki
      CEO   Nao Hirasawa